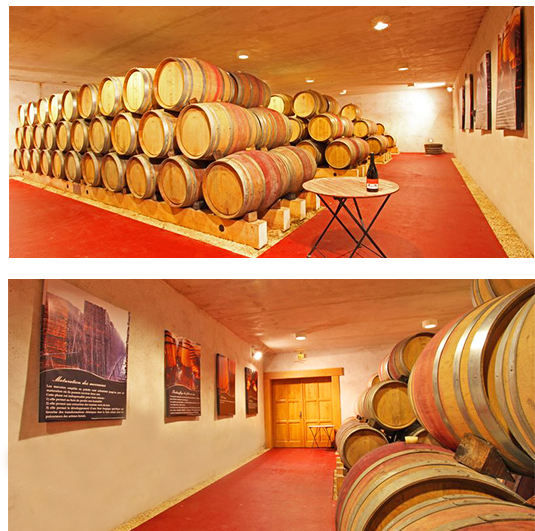 VINIFICATION AND MATURATION

The choice of quality has been made since the creation of the domain because the terroir had the potential. Quickly, facing the difficulties of bulk wine sales for an unknown appellation, our parents were obliged to make the wise choice of selling wine directly. This direction was possible due to the potential of the terroir and the choice of quality varietals decided by Henri, the father. We have continued improving vineyards and varietals importantly including in particular the white varieties. Today we have more than 60% Viognier planted for our whites and 50% Syrah planted for our reds.
Here are the rules that we abide by:
Sustainable farming with regular working of the soils

Careful and precise vinification

Harvest at prefect ripeness in accordance with our objectives for each wine

Vinification by varietal and by parcel, adapting the potential for each vine

Regular investments for the winery and vinification material, to progress every year in our search for quality.
Nothing is left to chance because our goal is excellence. Over the years, the BOUR family has surrounded itself with high quality equipment to pursue its objectives. Since 2016, a new winery dedicated to white and rosé wines was born. These more delicate wines require special facilities: cooling of the harvest, temperature control, pressing under inert conditions (oxygen free press), temperature controlled barrel cellar, fermentation in stainless-steel tanks, etc.