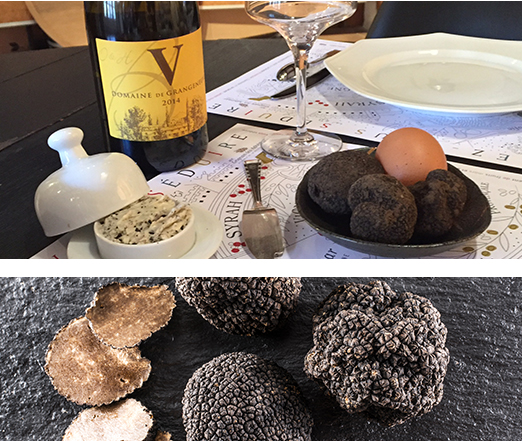 DISCOVER THE TRUFFLE Tuber Melanosporum (BLACK TRUFFLE) of DRÔME PROVENÇALE.

The Domaine Grangeneuve has partnered with a local truffle grower for you to appreciate the charms of the truffle.
Your day will begin with a presentation of the domain and the AOC Grignan-Les-Adhemar. Afterward you will visit our wine-ageing cellar and taste five of our cuvees.
Then, again you will learn more about the trade of the truffle grower, from cultivation of truffles to the various techniques of work in this profession. Next you will attend a session of "cavage"which is art of finding, unearthing, and the harvesting of truffles. Finally, our chef will create a lunch menu based entirely on truffles.


RATES AND TERMS :
Exclusively during the period from November 15th to March 15th.
Reservations necessary for groups of 8 to 14 people.
Duration 6 hours.
Price: from € 52 to € 70.