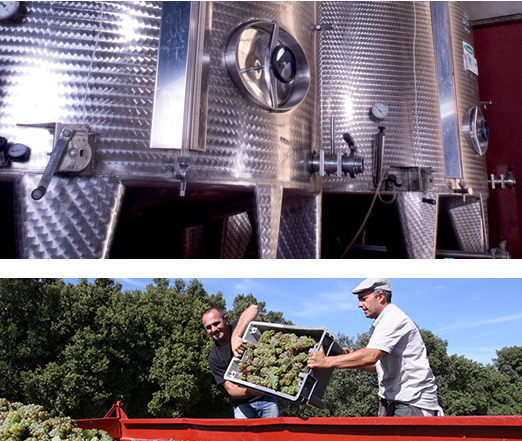 FROM THE VINE TO THE CELLAR …
Clippers in your hands! This day of immersion in the life of a winemaker will begin with an hour of hand harvesting under the gaze of our viticulturist.
Strolling between the tanks, you will follow the harvest from its reception in the cellar until its process of vinification. Following this presentation will be a unique tasting of fermenting wines and wines during the ageing process. After, a change of venue, to regroup and relax after all of your impressions, you will have lunch at the winery over a local dish from Drôme followed by a "café gourmand" which is coffee served with small desserts. The day will end with a self-guided walking tour through the vines.

RATES AND TERMS :
Groups of 8 to 20 people.
Exclusively from September 8 to 30 (except Sundays).
Duration 6 hours. Price: 80 € per person.